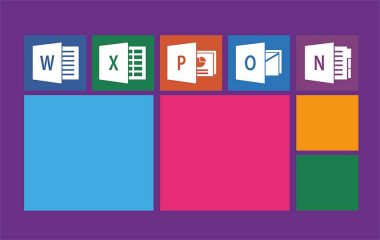 Microsoft Office Application Courses
All IT Courses are conducted in English and PC/Windows operating system
Creating a form is easy but creating a fillable Word form can be a challenge, and time consuming when transferring the digital form into tabular format is done manually. Work efficiently, learn to program Excel to extract digital form data from Word in batch and tabulate into Excel worksheet automatically.
Dashboards are the key in today's data-driven environment. Through the use of data visualizations, excel dashboard simplifies complex data sets into manageable chunks of visual information and other strategic data to provide users with an awareness of current performance – at a quick glance. 
Use Power Query to create automated loading procedures and explore data model interface and create relational database for analysis. Learn to explore and analyze the data model using Power Pivot and DAX. Unlike Pivot Table, Power Pivot allows you to create powerful calculated fields and measures. 
With a handy list of useful tips and techniques on hand, every Excel user will be able to save time – effectively improving work efficiency. This course is not a compilation of keyboard tips you learned in the generic Excel courses. You will be shocked you didn't know these Excel tips and techniques existed!
Equipped with advanced Excel skills become a mandatory requirement in many jobs. Learn how to use powerful formulas to crunch, analyse and glean insights from the data for complex questions and put these challenging formulas and functions to their best use to solve real-world scenarios.  
Dealing with Big Data and Data Analysis? Make sure your data is clean. Data cleansing plays a pivotal role during decision-making process or data analysis. In today's business world, incorrect or inconsistent data can be costly. Learn how to clean and build quality data now.
A Pivot Table allows the extraction of significance from large, detailed data sets. Learn to leverage Pivot Tables to summarise, sort, count and chart your data in Excel, and how to navigate the complexity of Pivot Tables, build them from multiple data sources, add calculated fields, filter results and make it readable.
Find out how to control the presentation without going through sequential slides, and how to integrate other Microsoft Office document (e.g. Excel spreadsheet) during presentation without switching, and how to cover the entire screen when running a slide show, and many more.
There are some quirky things that Microsoft Word does frustrate people daily. Stop wasting countless of hours trying to figure out how to describe the problem to search for an answer. Learn these useful tips and techniques including mail merge to save you from quality time wastage.