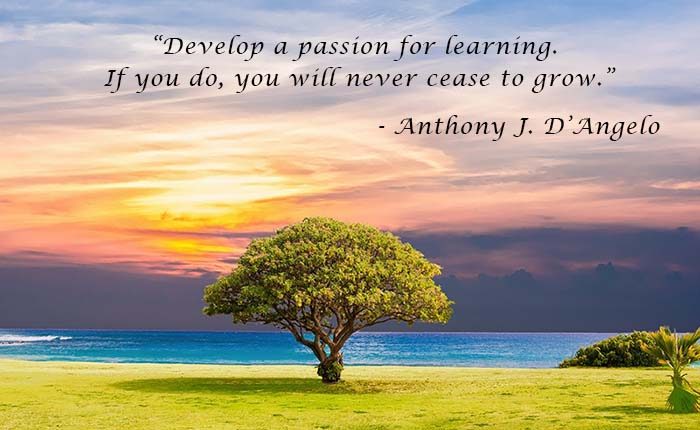 Advanced Learning Singapore ("ALS") is a corporate training course provider with expertise in specialised IT Courses and Soft Skills Training workshops for public and private sectors.
We take pride not only in our courses but also our local dedicated trainers. We strive to provide our learners with quality and focused training that will help them transform and enrich their lives. Our trainers are highly-skilled practitioners with more than 10 years of professional experience, each with their area of expertise, and happy to share their real-life experiences and knowledge.
We recognise the challenge of providing learners with effective experiences that drive and enhance development and business objectives. We strive in maintaining programme relevance, keeping up with the emerging trends, tools and technologies of our contemporary workforce.
Most of ALS' early customers continue to be our customers today, a testament to the enduring quality of our courses and services, as well as our commitment to quality trainers provision and relationships.
Enter to learn
leave to success
Classroom training by our highly skilled and experienced trainers.
Perfect for corporate group training where group learning can make a difference.
Contextualised our training programme to meet your training needs.
Most of our training can be delivered at your office locally or globally.
We believe years of establishment should not be a determining factor in the delivery of service, course quality and content relevancy. Our company may be young, but the vast experience our trainers have are not. ALS' trainers are fully qualified to industry standards and are experts within their respective fields. Some of our trainers have personally trained thousands of public officers, excluding professionals in the private sectors.
Our early learners continue to be our learners today, with an increasing growth of learners referred through word of mouth. This has proven that ALS has delivered and adhered to its promise of high standards of quality training and service.
We have a firm commitment to our learners. We want to ensure there is a measurable impact and sustainable change from their learning experience, in short, our learners can apply their new acquired skills and knowledge to real-life problems. As such, we believe that the reinforcement of learning is vitally important. Unlike many training providers, our learners can contact our IT trainer for support related to the course, any time after they have completed their training.
We believe that the end-result of any training should show a significant return on its investment, regardless of final performance, profitability or efficiencies. Thus, we promote practical learning experiences through hands-on, instructor-led classroom training. To foster success, our class is usually limited to a maximum of 15 learners, allowing everyone personal attention, and one-on-one time with our trainers.
We do not buy our course materials off-the-shelf or engage in third-party consultants. Our courses are tailored and developed by our specialised trainers, with comprehensive and accessible materials.
Each course classroom will be tailored based on what is necessary to meet learning objectives. We believe a positive learning environment encourages open interaction between learners and trainers, leading to a sense of support, and thus allowing learners to feel motivated and engaged.
ALS exercises flexibility in meeting our customers' training needs in the best ways possible. We provide:
closed class option for corporate group training with our pre-standardised training programmes on their preferred date, subject to trainer's availability.
contextualised and customised in-house training of our programmes to meet the specific needs for an organisation locally or globally.
To be the most trusted training provider providing specialised, quality and content relevant training programmes that meets every company's workforce development and individual learning needs.
To equip our adult learners with advanced knowledge and most up-to-date skills for employment, professional development and lifelong learning.
We aim to be an open and transparent organisation, by keeping people informed via our website and marketing materials that we provide.  We welcome any client feedback, and we believe in and recognise the value of constant open dialogue in further improving our business and services.
Innovation is at the heart of everything we do. Our training programmes increase the opportunity of sustained work employability and advancement by increasing productivity and efficiency, and incorporates new and creative ways of maintaining relevance in a rapidly changing environment.
All our training programmes encompass a successful formula: Knowledge + Hands-On + Fun. Our trainers are passionate and eager in helping our learners' transform their lives and reach their full potential through practical, effective and engaging knowledge transfer methodologies.
At ALS, we only work with the best trainers who lead productive lives. They will, in turn, inspire our learners to advance, sharpen their skill sets, and broaden their horizons through the acquisition of new knowledge and fortitude.
We value an open, honest and positive environment based on integrity. This is defined not only through our words but also our actions. We make decisions based on fairness, honesty and follow the highest standards of professionalism.
We are passionate about lifelong learning and seek to constantly improve and innovate. We are not afraid to make mistakes. We learn from others and from our challenges and successes.
Here's what some of our learners have had to say.
Thank you Ms Florence. My emails will be better from now on.
Trainer is professional and able to make lesson fun!
The trainer has done a great job. Keep it up!
Very useful. Good training & advise. All is good! Will come again.
Honestly legit one of the best trainer. Really learnt a lot. Very knowledgeable, very smart and very nice tone to the voice. Not a single boring moment during class.
Very patient and structured in his teaching and very easy to understand. Pace is just nice.
A lot of example that helped us to understand the topic.
Have great knowledge about her topics and is very patient in explaining.
Fabulous. Awesome. Very informative & practical.
Trainer knows a lot of tips on this course and willing to share what is not within the workbook. Definitely worth the time!
The trainer is very good, patient and conducting in an appropriate pace. The notes provided is also very clear and systemactic.
Great knowledge & clear explanation. Very helpful & provide relevant tips to improve on my existing project.
Excellent programme and fruitful for work processes.
Trainer is very knowledgeable & all topics covered are well explained. Well done!
Highly knowledgeable on subject and willing to share.
Direct & efficient tips, lesson was very clear & objective oriented.
Thank you for your kind patient & guidance! Your demos were clear & you explained the concepts well - made Excel less daunting & foreign for me.
Alaster is very knowledgeable and experienced in Excel techniques. He is willing to share his knowledge.
Very patient & encouraging! I have learned a lot from Alaster.
Wonderful trainer. Alaster conducted his course in a clear, concise and professional manner. I thoroughly enjoy my training here with him and hope to join his courses in the future.
Knowledge imparted is practical and useful. Will attend more courses from Alaster.
Trainer was able to answer all questions effectively and proficiently.
Well done! Very patient & detailed in explanation.